Flynn Construction was founded in 1989 by Thomas O'Connor. The combination of cost-effective operations and quality control continue to enable our solid growth, making us one of America's fastest growing, well-respected construction firms. Our market includes commercial, restaurant, retail, health and fitness clubs, corporate interiors, hospitality, government and historic preservation. We specialize in fast-track construction in high-stress environments. Flynn Construction strives to make your construction process as successful and memorable as your grand opening.
We are honest, hard-working people who believe that doing the right thing is the only way to conduct business. The foundation of our success is built upon our commitment to integrity and the value we hold in each employee, subcontractor, partner and client. Every person within our organization is hands-on, team-oriented, and dedicated to exceeding your expectations. We are proud of the relationships we have built and work we have accomplished.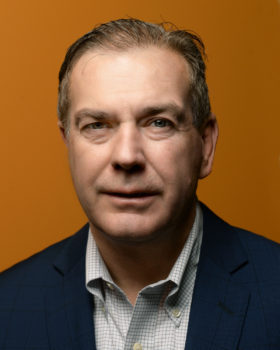 After graduating from the University of Pittsburgh, Tom O'Connor worked as a tradesman and Project Manager until he founded Flynn Construction in 1989. Instilling knowledge, integrity, and passion into the company's core values, he has successfully led Flynn to a national footprint with experience building health and fitness facilities, restaurants, retail outlets, residences, and corporate offices. A hands-on leader, Tom oversees the successful completion of projects, marketing, estimating, operations and accounting. He has been recognized as one of the Top Rated Contractors by "Shopping Center World", "Retail Construction Magazine", and "Retail Traffic Magazine". Tom is a strong advocate of family time and healthy lifestyles; he enjoys fitness, personal and professional development, charity, world travel, and is very active in the Irish community. Tom lives in Pittsburgh with his wife, and four children.
Christine Timko
President / CFO
While obtaining her Accounting Degree from Robert Morris University, Chrissy Timko joined the Flynn family and never looked back. Her leadership skills, work ethic, professionalism, and intelligence quickly made her a key employee at Flynn. Today, with over 20 years of experience, Chrissy manages all daily operations including contracts and schedules, financial functions, and administration for Flynn. Overseeing all activities on each of Flynn's jobsites, she is qualified to train and act as a Project Manager whenever needed. Following Tom's example of servant leadership, Chrissy's door is always open despite her demanding schedule and extensive responsibilities. Living in Pittsburgh, she enjoys golfing, skiing, and, above all else, spending time with her husband and four children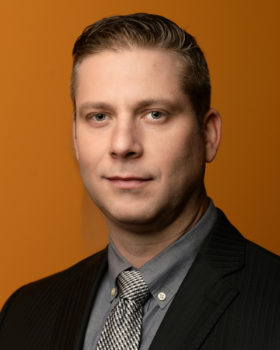 Jason Striner
Director of Construction
Jason Striner discovered his passion for construction as a student in the Civil Engineering program at Carnegie Mellon University. Over the next 15 years, he developed and refined his skills as a Project Coordinator, Project Manager, and Estimator. Having found a special niche for project estimating and budget proposals, Jason now leads the Flynn Estimating Department and supports Project Management, from conception to completion; His dedication and zeal cannot help but to inspire and motivate others. Keeping Flynn on the cutting edge with the latest software and systems, he is an asset to the continued success of Flynn Construction. A Pittsburgh native, Jason enjoys traveling, being outdoors, and family time with his wife and two children.